Giant Smoke Rings
Mt. Etna (Italy), Europe's most active volcano, is known for periodically belching forth lots (up to 100 per day) of gigantic (up to 600 feet in diameter) long-lasting (up to 15 minutes)
smoke rings
that billow skyward (up to 18,000 feet).
Top Men
at Wohba have sorted through the droves of images and movies at
Stromboli
and provide links to the best.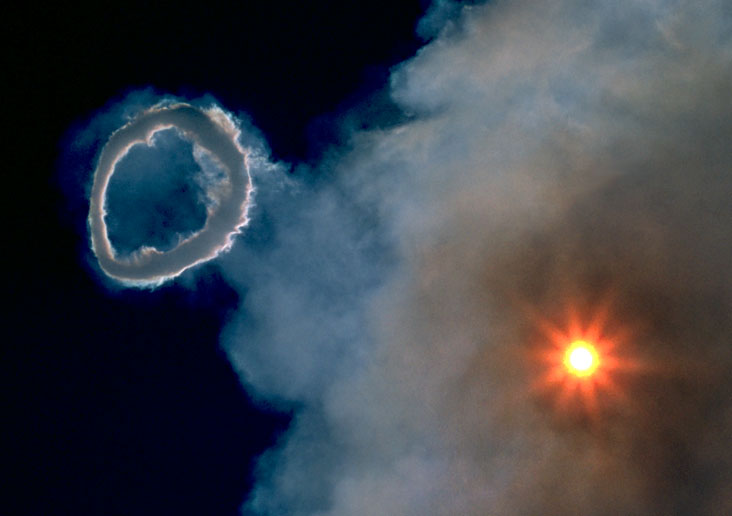 Photo
of a ring next to steam plume.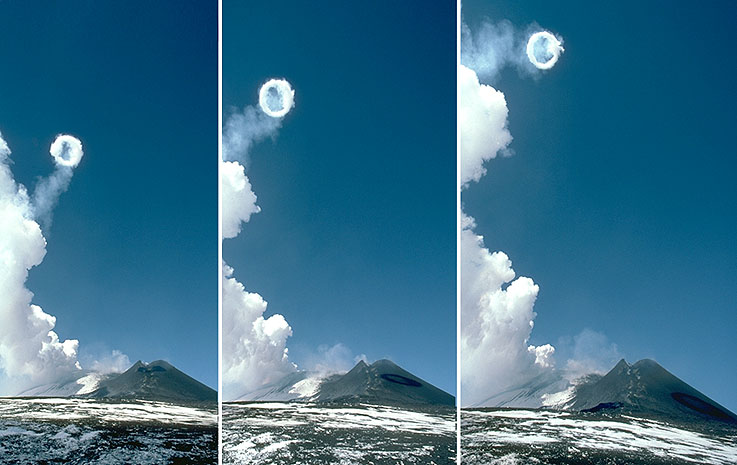 Photo
series of a ring rising.
Photo
of rising ring and smoke trail.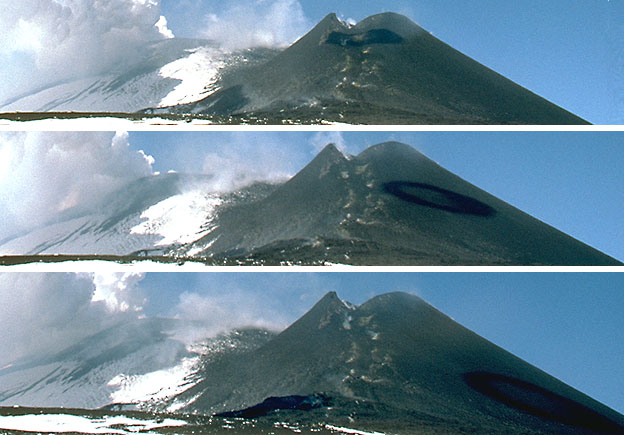 Photo
series of the shadow of a ring on the volcano.

Movie
following a ring from start to end. (7x)
Movie
of a ring moving beside a steam plume.
Movie
of a particularly clear ring. (3x)
Check out the amazing
Stromboli Site
for yourself.
(Thanks
Ryan
)